A taste of the holidays just 40 minutes from Paris
Welcome to the Mercure Chantilly Resort in the forest
The Mercure Chantilly Resort is the perfect destination to spend intense moments of relaxation, conviviality and complicity as a couple, with family or friends, in one of the most beautiful French forests. The ideal place to share a unique experience of disconnection in the heart of nature. You will be able to relax in our park facing the golf course, enjoy the indoor swimming pool all year round, the heated outdoor swimming pool from May to September, play table tennis and badminton, go cycling (bikes can be rented at the hotel), go for a walk in the Chantilly forest... and many other surprises are waiting for you for a weekend and a holiday in the great outdoors.
Nearby: golf, bowling, tennis, polo lessons, hiking, horse riding, cycling, accrobranche for the whole family in the Redskins Valley and Parc Astérix 20 minutes drive from the hotel.
With dry feet, hit real balls on the best-known international golf courses or challenge yourself on fun mini-games.
The simulator is an entertainment tool but also a training tool with 70 interactive golf courses including Saint Andrews, Pebble Beach and offers a multitude of fun games including 3 mini-golf courses (in space / on a desert island / under the sea), darts, beerpong, long drive, floating green, corn hole.
By reservation only.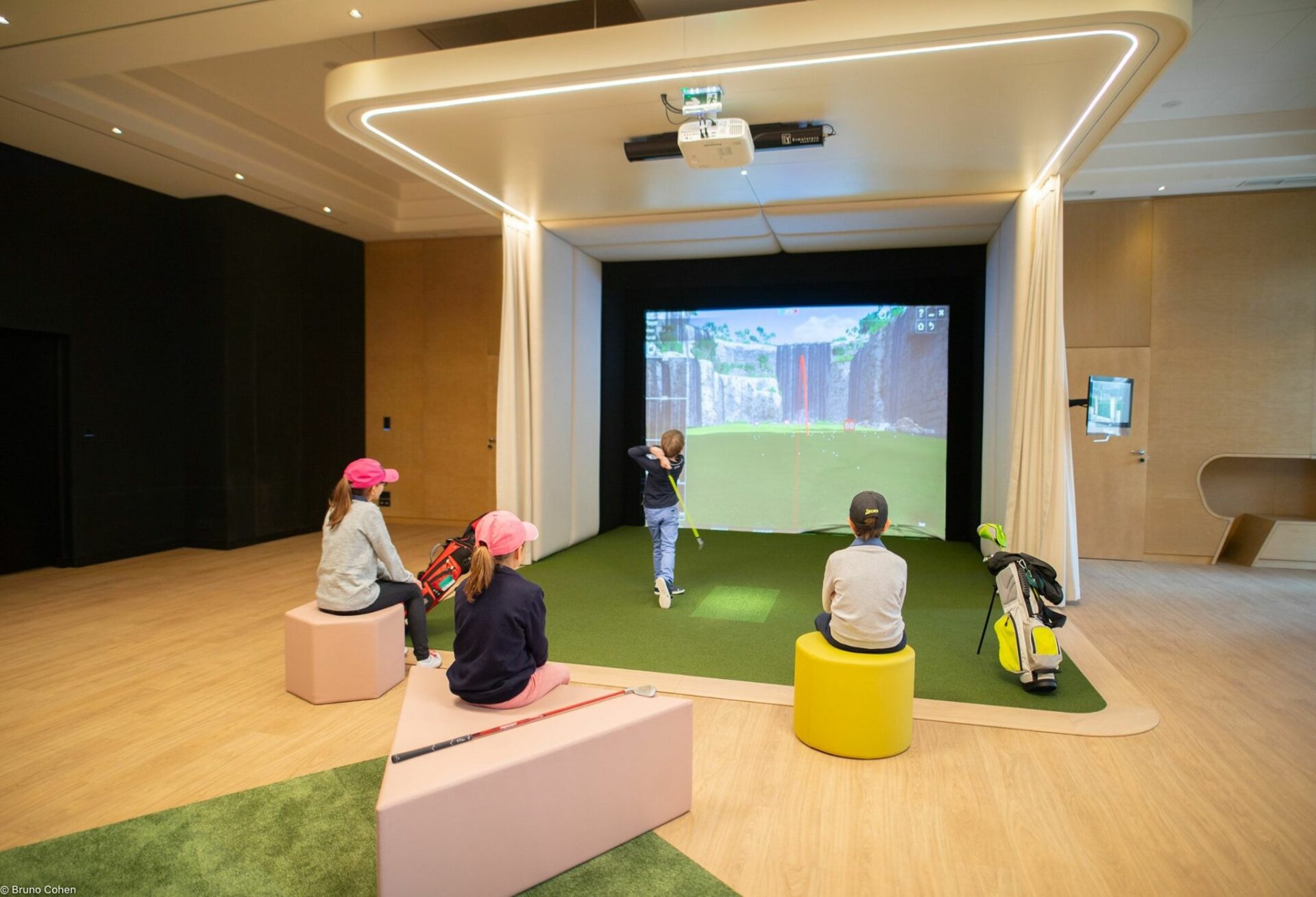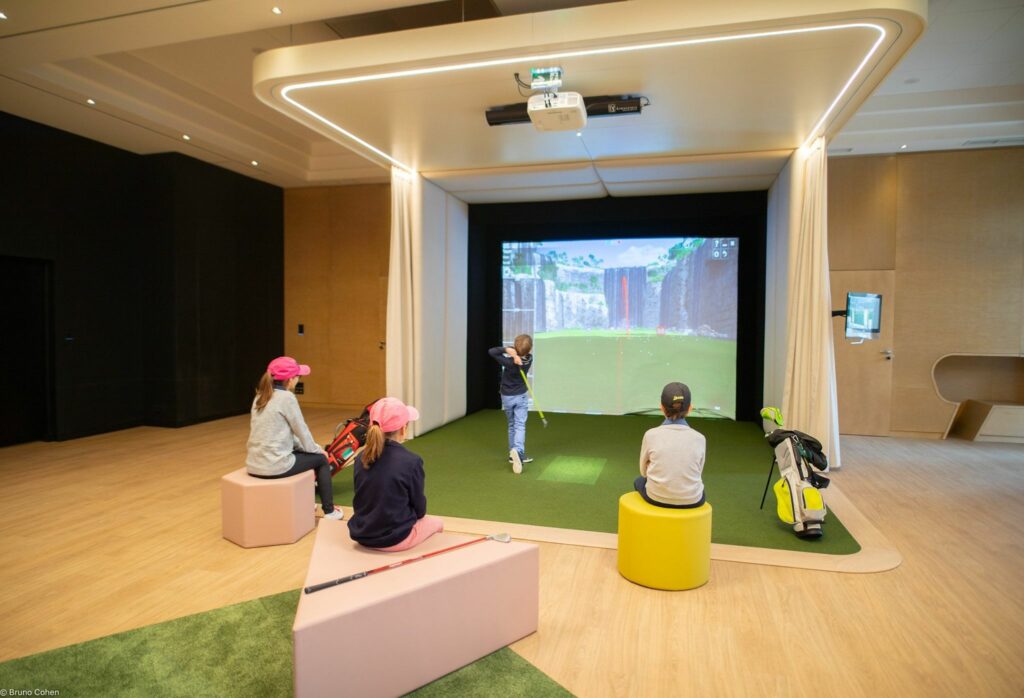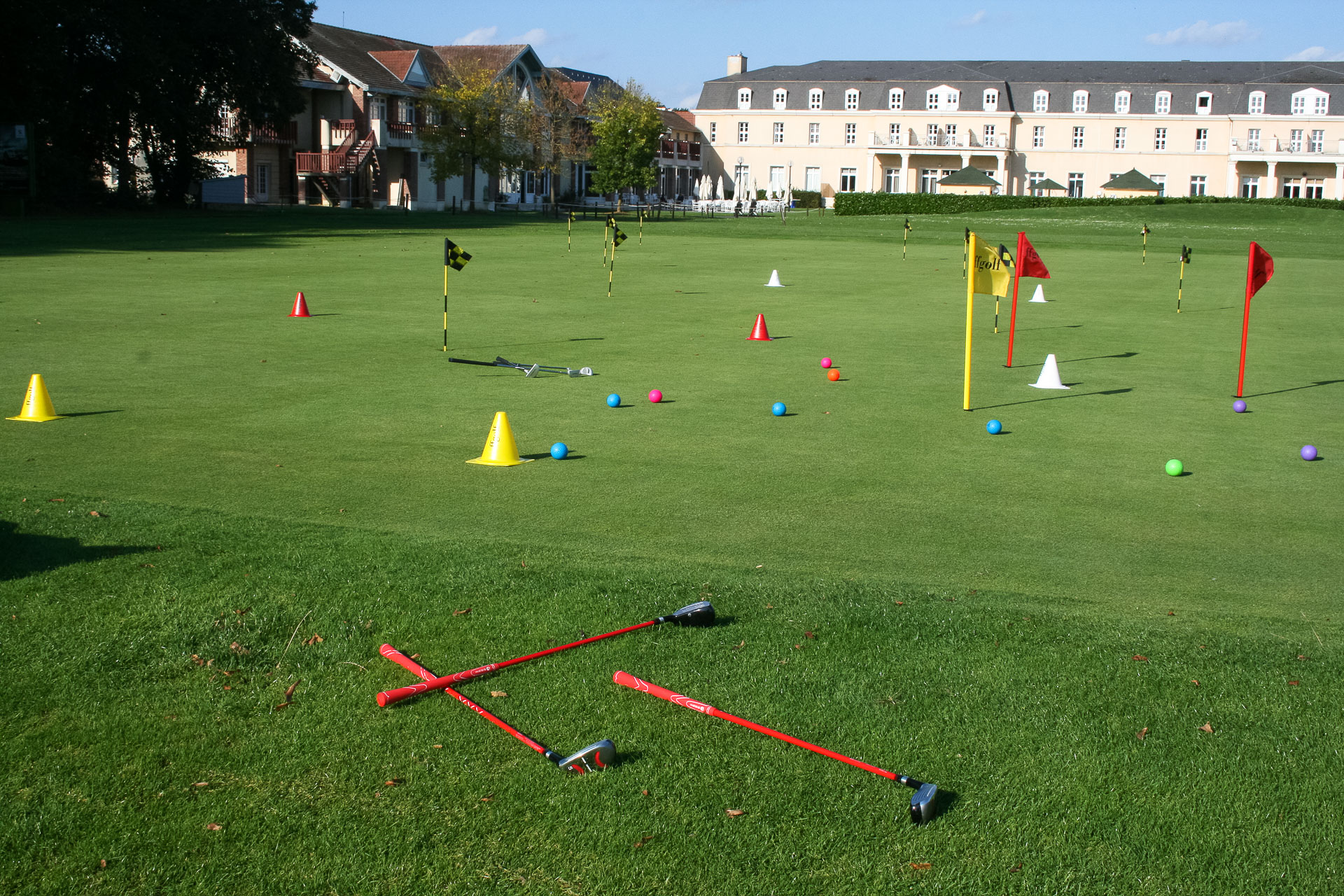 The UGOLF Forêt de Chantilly adjoining the Mercure Chantilly, but not belonging to the hotel, offers an original 18-hole course, designed in 1991 by the architects Robin Nelson and Thierry Huau. It has 14 holes on the edge of the forest, with a preserved environment and varied vegetation, and 4 holes located opposite the Mercure Chantilly Hotel in a "French garden" architecture with water features and canals... Water, wind, reeds, islands of greenery and the forest give this course its charm and technicality.
In Chantilly and the surrounding area, there is no shortage of prestigious and renowned golf courses: Golf Club du Lys Chantilly, Golf de Chantilly, Golf d'Apremont, Golf de Morfontaine... within a 15 km radius.
To vary the routes, the landscapes and the pleasures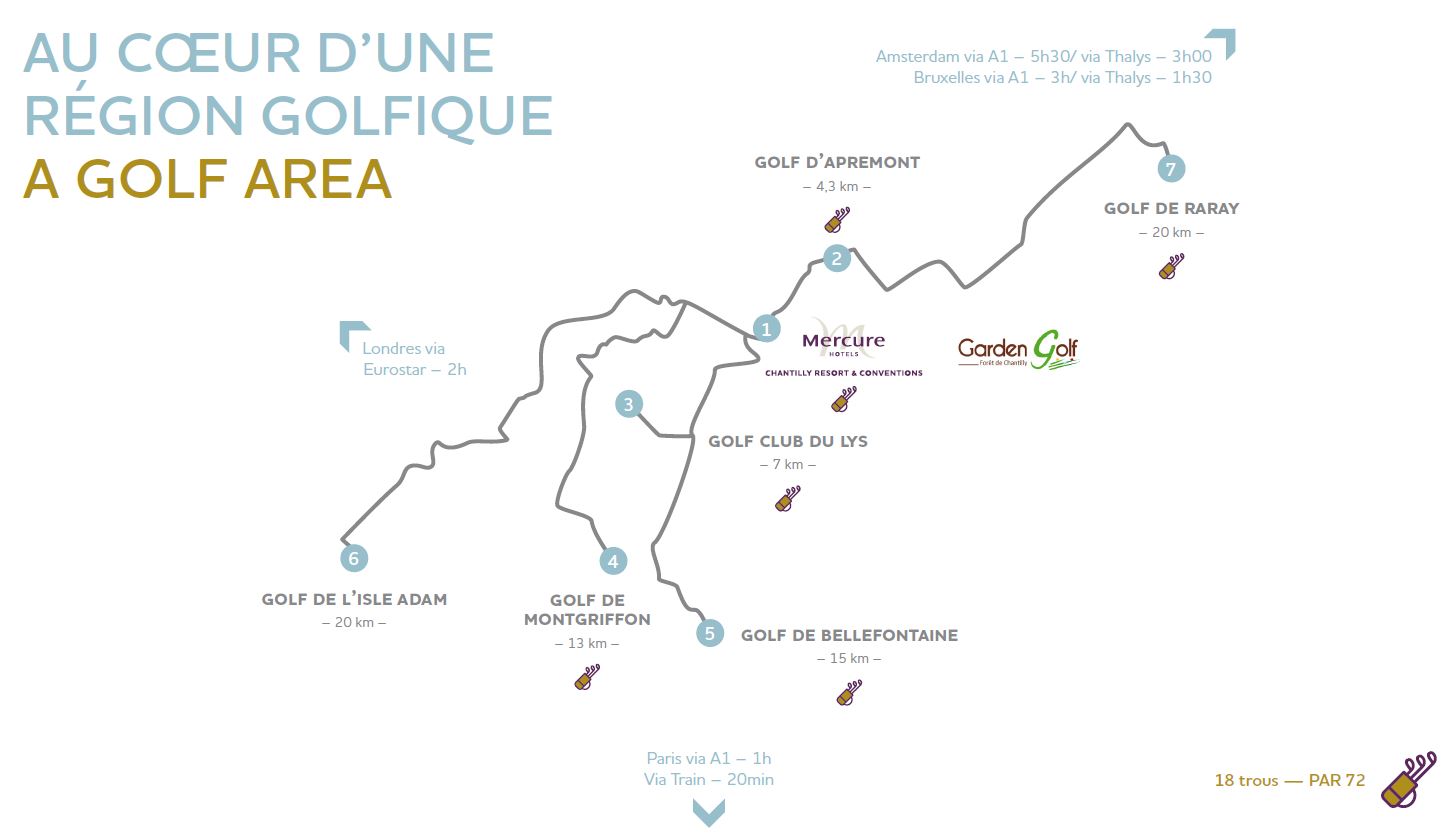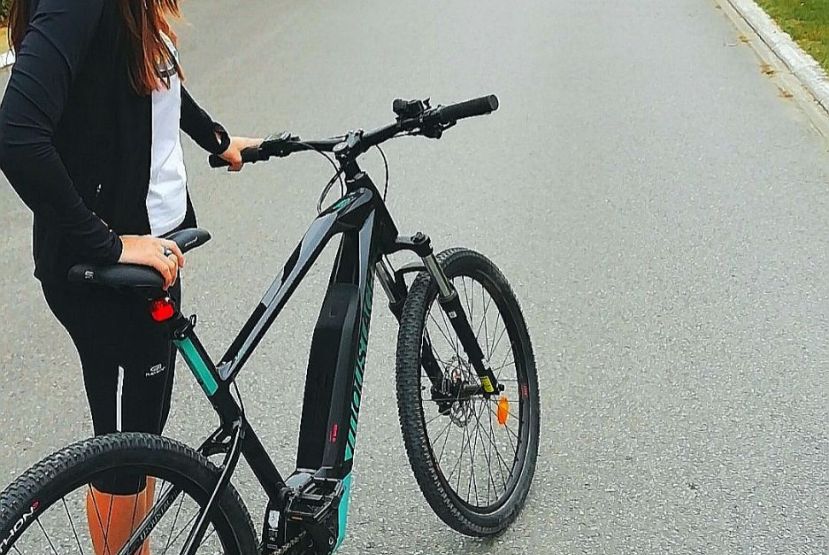 To explore and walk around
Explore the town of Chantilly or go for a romantic ride through the woods with our Moustache mountain bike & electric bike park available at your resort.
Chantilly has the largest polo school in France: the Polo Club du Domaine de Chantilly.
This school organises all year round introductions to polo whatever your level as well as horseback rides between "nature and culture" with Henson horses.
For further information, please consult our "Explore/Chantilly Capitale du Cheval" section and the link to the Henson website or click on www.henson.fr.
Please note: horseback riding is possible from a minimum height of 1.30m (average age 9/10 years)
Photos : Florent Cocquet - Agence Arcantide - all rights reserved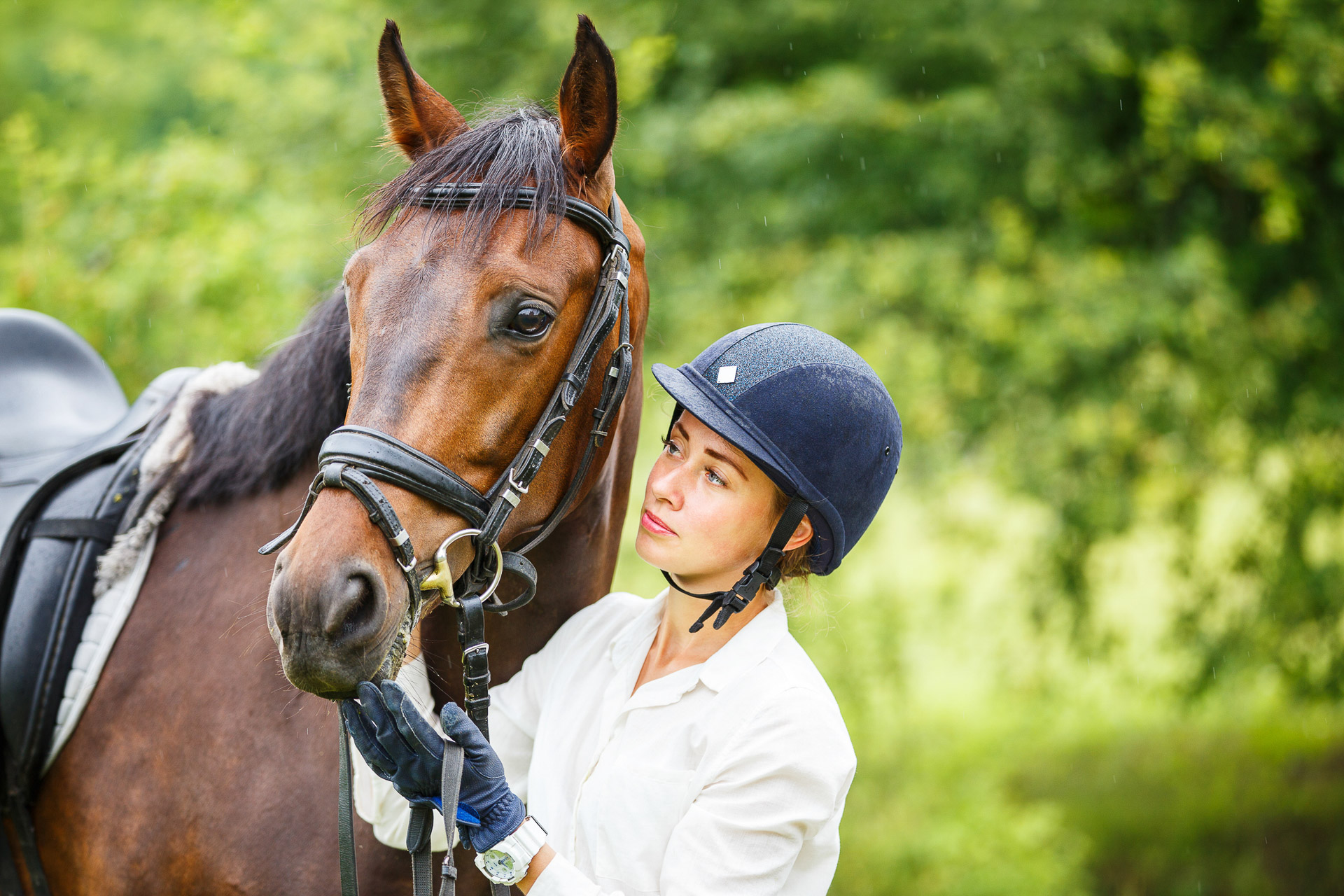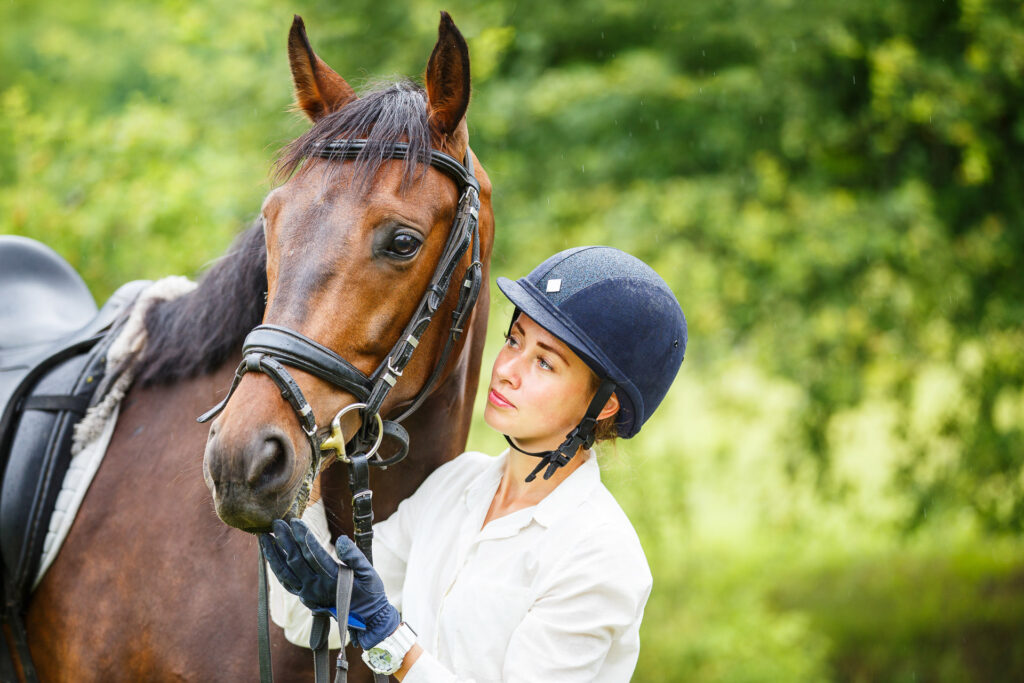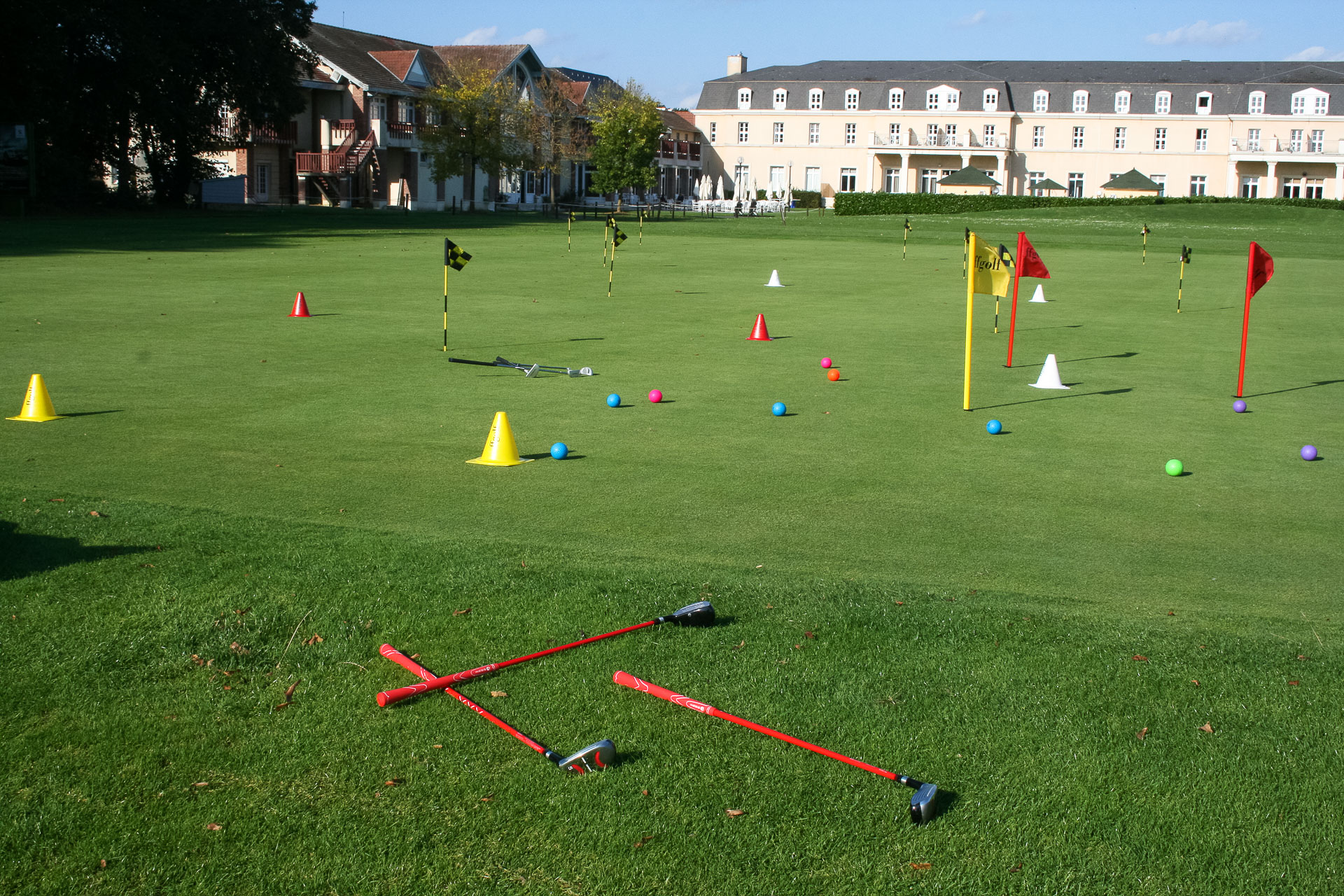 Because fun rhymes with quality, Mercure Chantilly provides you with beautiful Cornilleau ping pong tables, made in France.
For your funtime games with friends, couples or families, two types of tables are available: adult tables or pitchouns tables.
Meet us at the reception desk so that we can lend you rackets and balls, then head for the terrace facing the pool, the restaurant or the bar to start your matches!