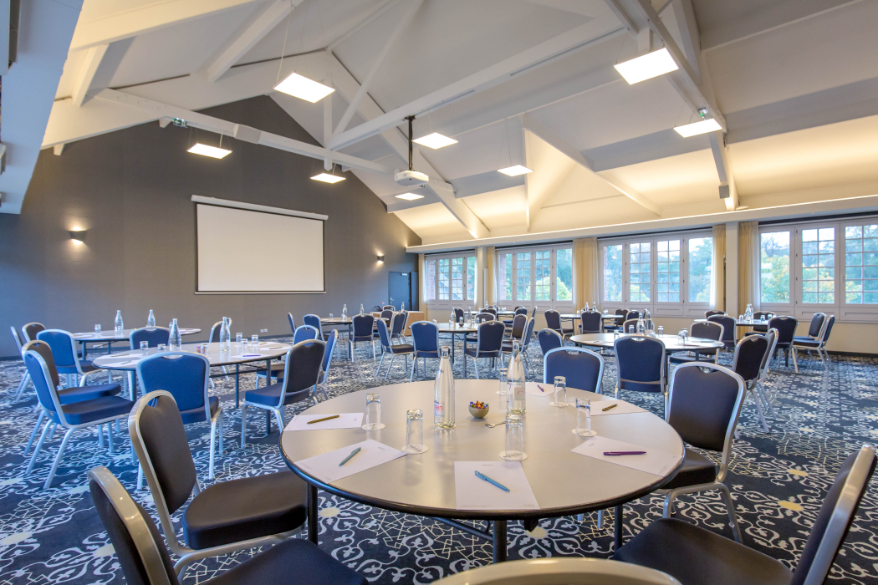 Mercure Chantilly, 100% privatisableThe company offers a wide range of space types, volumes and atmospheres, both indoors and outdoors, to meet your needs: a 25 hectare park, a private conference centre and a conference centre suitable for large events, rooms for conferences, sub-committees, workshops, terraces.
Our more
Rooms: 200 of which 177 are twin rooms & 4 suites
Parking: 500 car spaces & 7 bus spaces
Meetings: 2000m² in daylight
Max capacity: 350 for banqueting

Made in France equipment such as Cornilleau.
Our Services
Dedicated Business Reception
Meeting planner & audiovisual technicians
Transfer by taxi, bus: non-exhaustive list of available partners who can provide this service
Our main conference centre is particularly suited to for large capacity eventsrequiring open & closed spaces. It is organised around a atrium ground floor and is characterised by a modern architecture, equipment of the highest technology. It welcomes meeting rooms of which 8 plenary rooms with a maximum capacity of 300 people and 13 sub-commission rooms.
All are exposed in daylight, and equipped with :
ergonomic seats
an individual temperature control device
a selective sorting system
high-speed Wi-Fi access included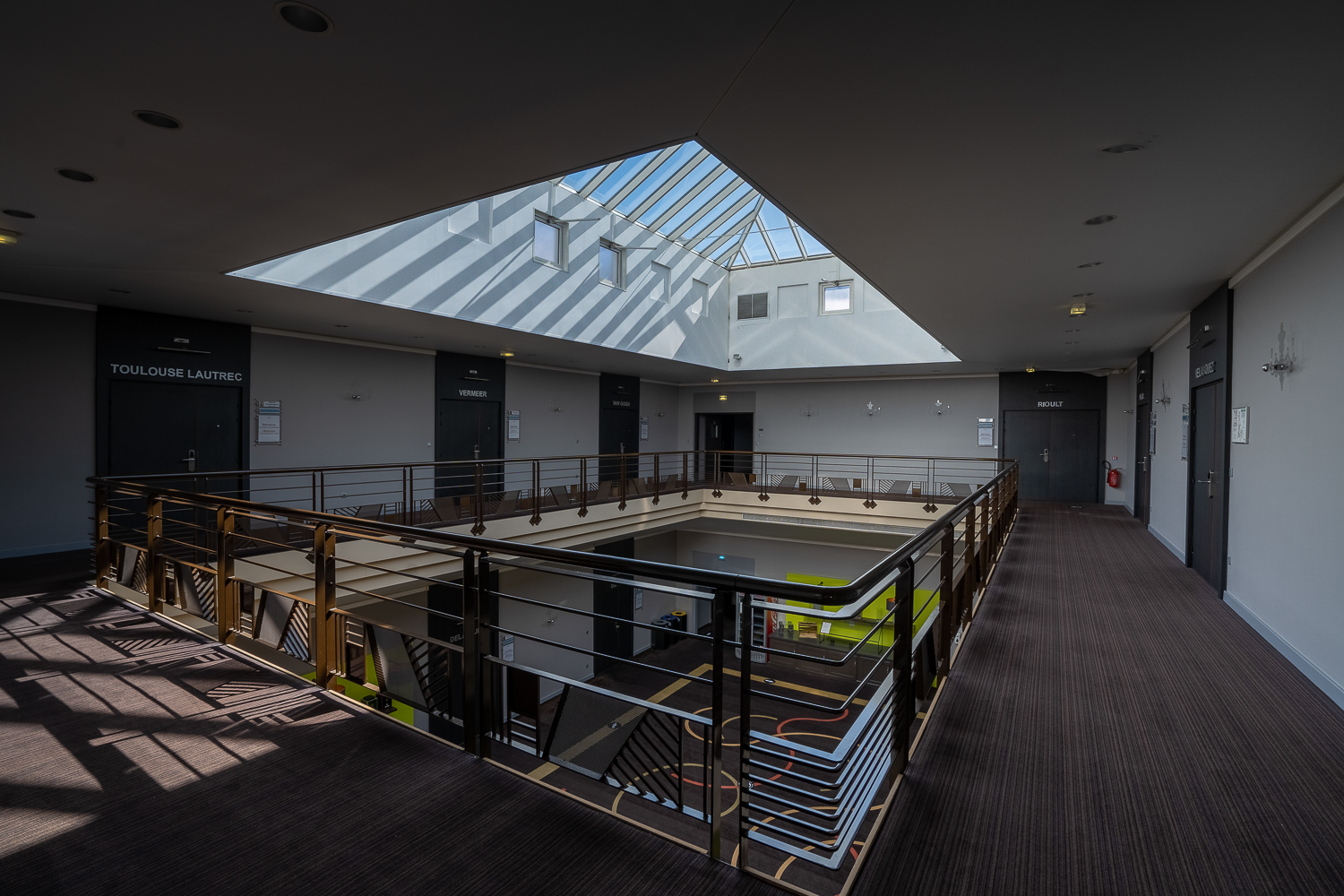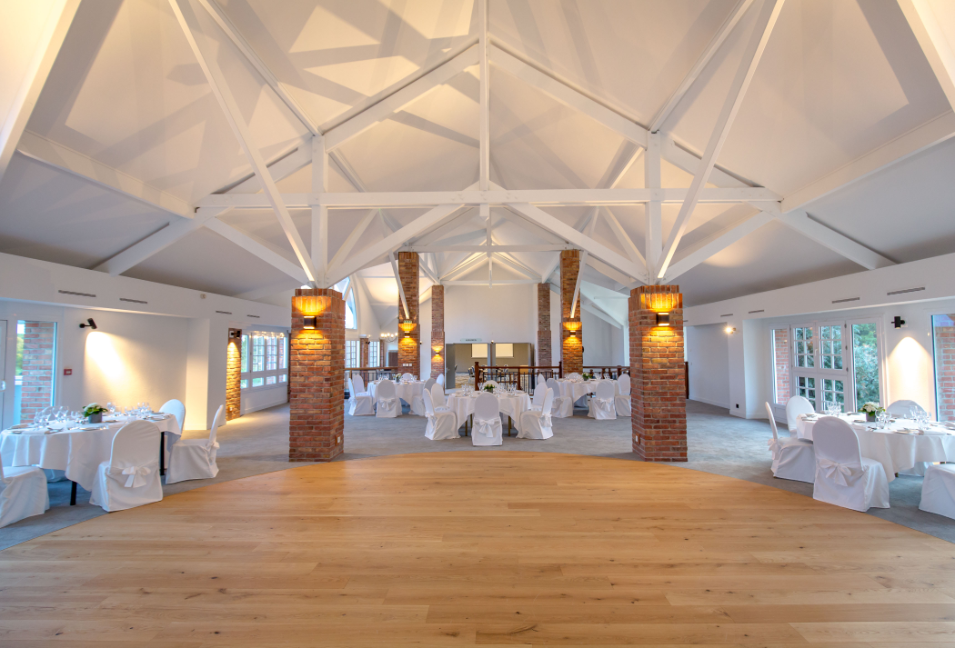 Private Conference Centre
For more intimate and private events, we advise you to book the Par en Par and Albatros rooms.
You will thus benefit from two contiguous spaces, of about 400m², opened one on the other or left closed, with access to a terrace overlooking nature, the golf course, the outdoor swimming pool.
Conference Rooms, Plenaries
PHOTO - SALON CHANTILLY
Our conference rooms offer a wide range of choices and design options.
Aperitifs . Cocktails . Buffet . Seated meals . Dance parties . Seated meetings . Standing (...)
Surfaces from 75 to 300m²,
Ceiling height from 2.67m to 3.80m 
Access to the outside / atrium
The picture shows the Chantilly room. Simply majestic, with its volumes, its access to the outside and also its magnificent doors opening onto the Atrium!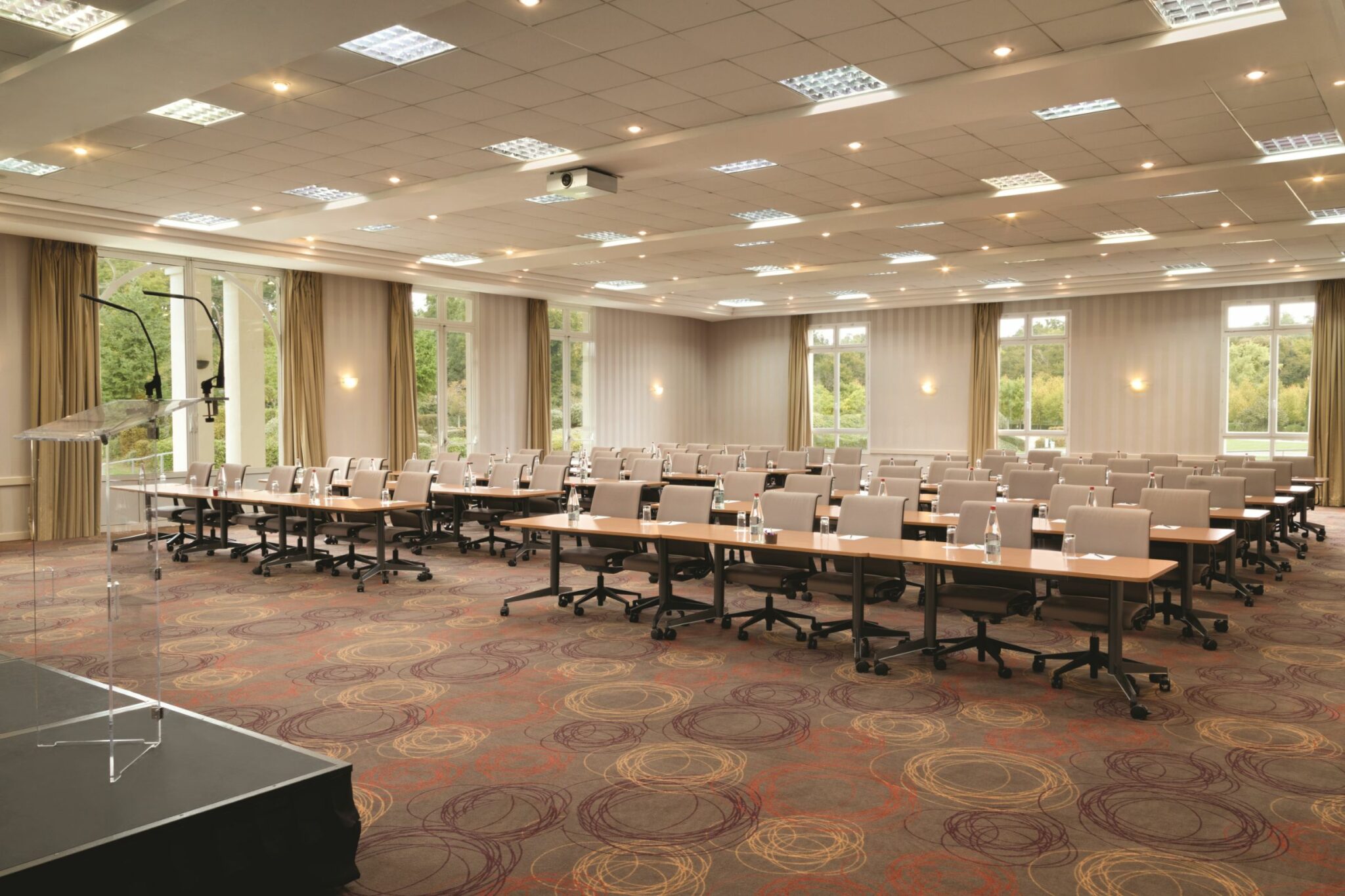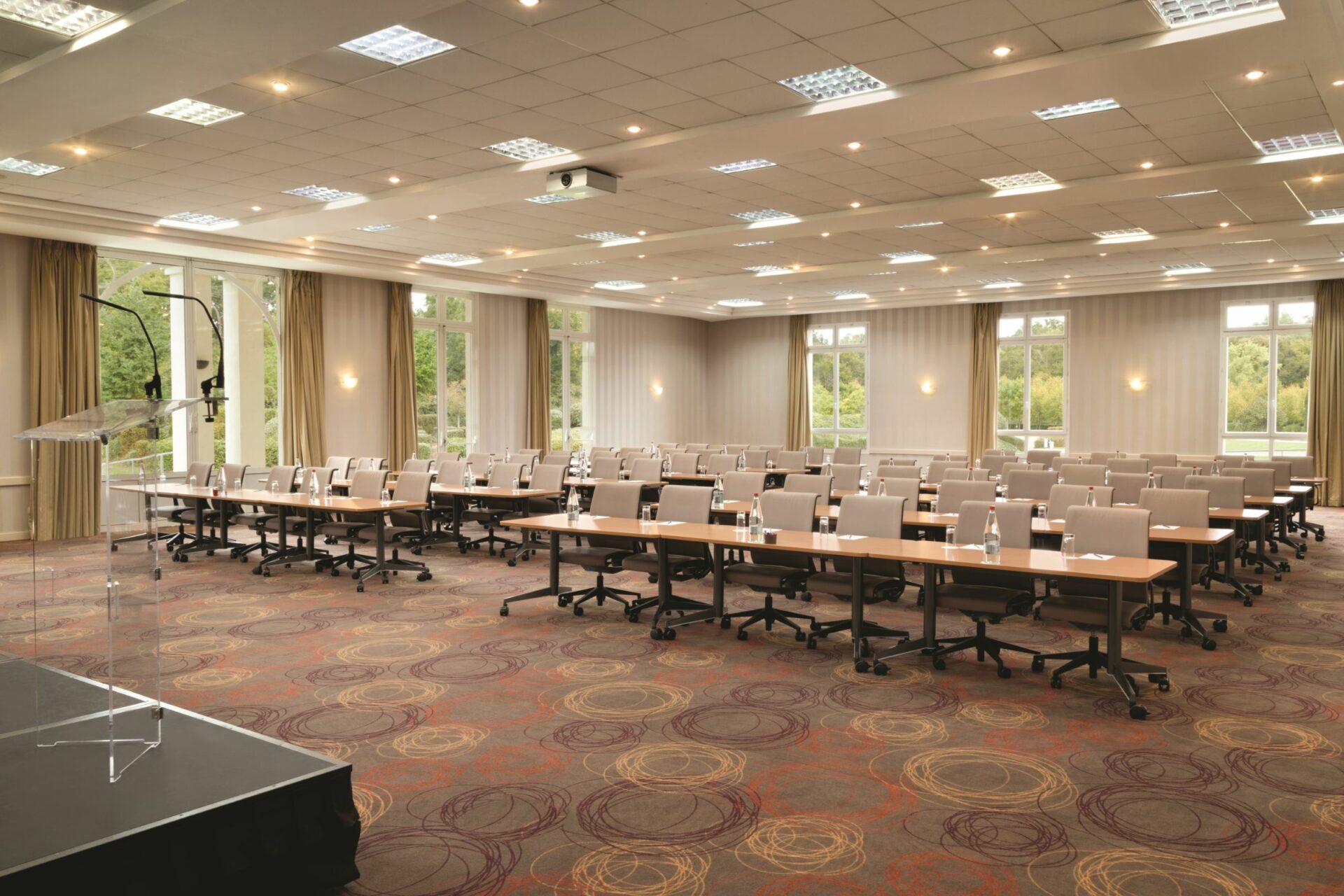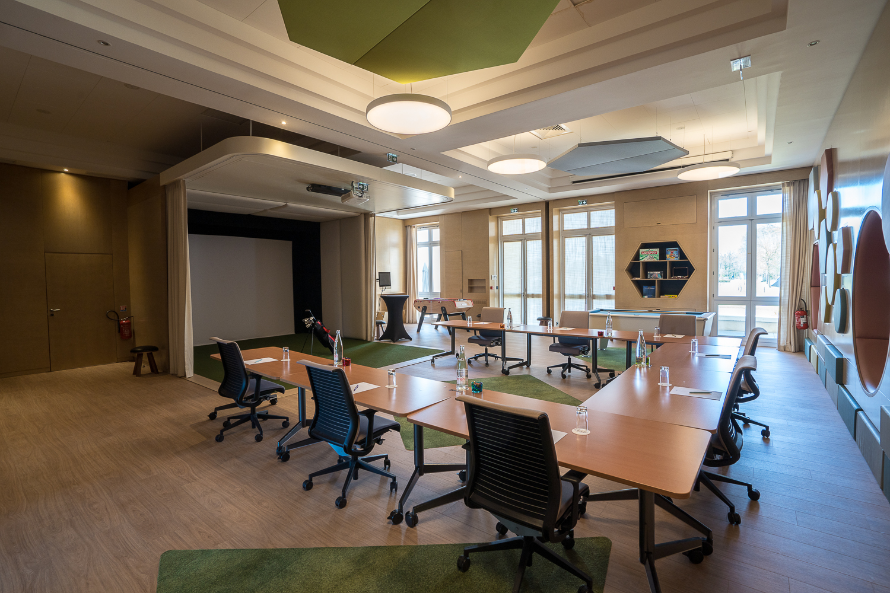 Sub-Committees & Workshops
As an illustration of this range of rooms, we wanted to highlight our unique place, the "Atelier", to relax, reduce stress, regain energy and concentration...
Whether it is for an executive committee, a brainstorming session, a training session, or to reward your teams, federate your talents or surprise your employees during a afterwork or a gourmet cocktail.
The "Atelier" is ideal.
An unstructured room, beautifully designed by our architectural firm & coupled with an immersive projection.  
A multi-faceted, modular room, and in its "afterwork" version with drinks, it is a "Fun area" with a multitude of games (golf simulator! ...) at your disposal in winter as well as in summer to improve, have fun, escape! Back to childhood 100% guaranteed! 
Equipment
- Table football, table tennis made in France
- Golf simulator and various games
- Darts, board games
See our study days and residential seminars packages for more information. 
Our hotel has a wide range of different atmospheres suitable for a private party, a cocktail party, a fashion show, a show etc.
Our panoramic restaurant L'Epicerie Foodtime by Aix&terra,
Its 670m² terrace
Our indoor bar in the English club spirit
Our pool bar in summer 
The Atrium of the main Convention Centre
The Par of the Private Convention Centre
The Park
The different exteriors accessible from some of our meeting rooms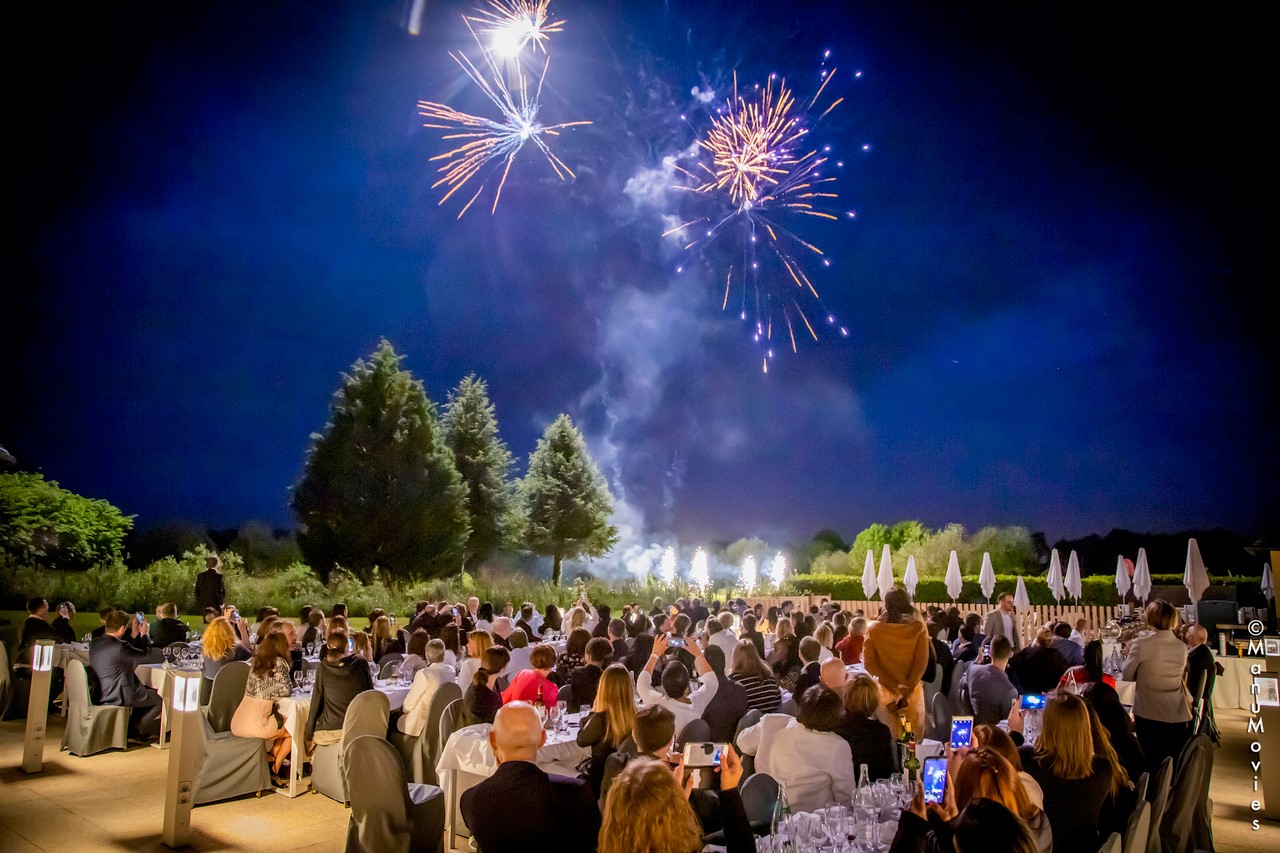 Please fill out this form for more information,
we will answer you as soon as possible.
* Mandatory fields. This information remains confidential and will never be distributed to any organization.
** By submitting this form, you agree that the information entered in this form may be collected, used and processed, in whole or in part, to enable us to contact you in connection with your request (whether for information, a quotation or a proposal for collaboration (...)), by e-mail, by telephone, and/or for the sending of commercial and promotional communications relating to the products and services of the member hotels of the Atypio network. ** Read more
This site is protected by reCAPTCHA and privacy policy and conditions of service apply.