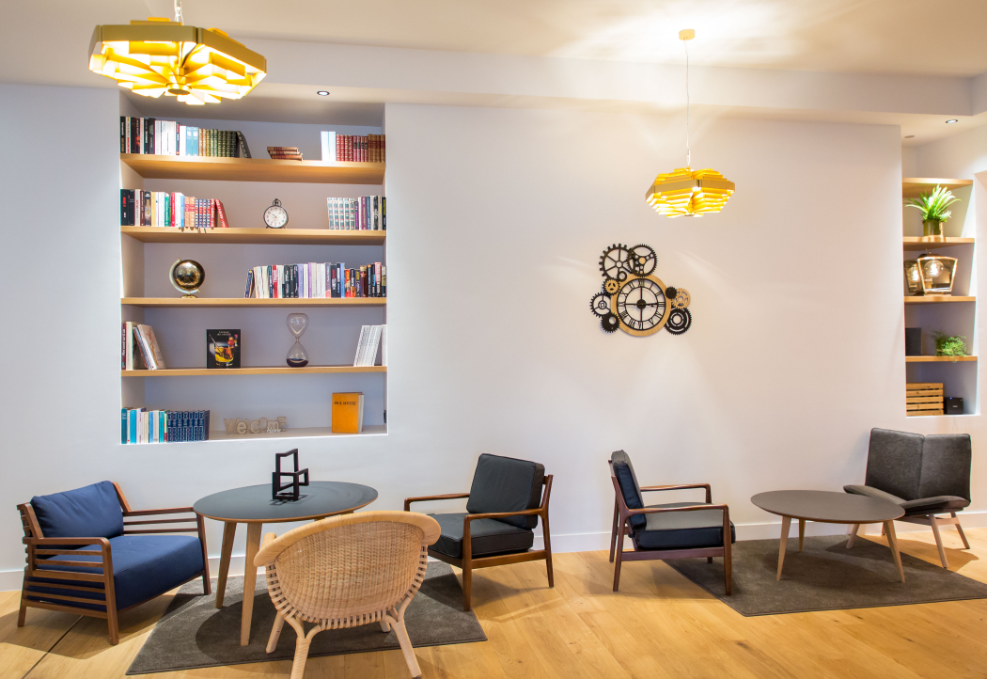 What a pleasure it is to be able to take the time to read a book, comfortably installed, with nature as a backdrop and peace and quiet as a backdrop.

Whether in our lobby area or in the extension of the Mercure Chantilly bar, you'll love our armchairs and sofas, guaranteed to make you feel good.

Cocooning, like at home in Chantilly!
Mercure Chantilly has been renovated to offer our guests a relaxing and rejuvenating experience. We have thought of every detail to ensure that your comfort is our priority. Our armchairs and sofas are chosen for their quality and elegance to offer you a warm and soothing atmosphere.
We have also created areas in the lobby and bar to make you feel at home. Our aim is to offer you a cocooning atmosphere that will allow you to escape from your daily routine and recharge your batteries, in the fresh air of the countryside.
So make yourself comfortable and immerse yourself in your favourite reading in complete serenity. We're here to offer you a moment of well-being just 40 minutes from Paris. So why not take the car or the train and join us with your family?