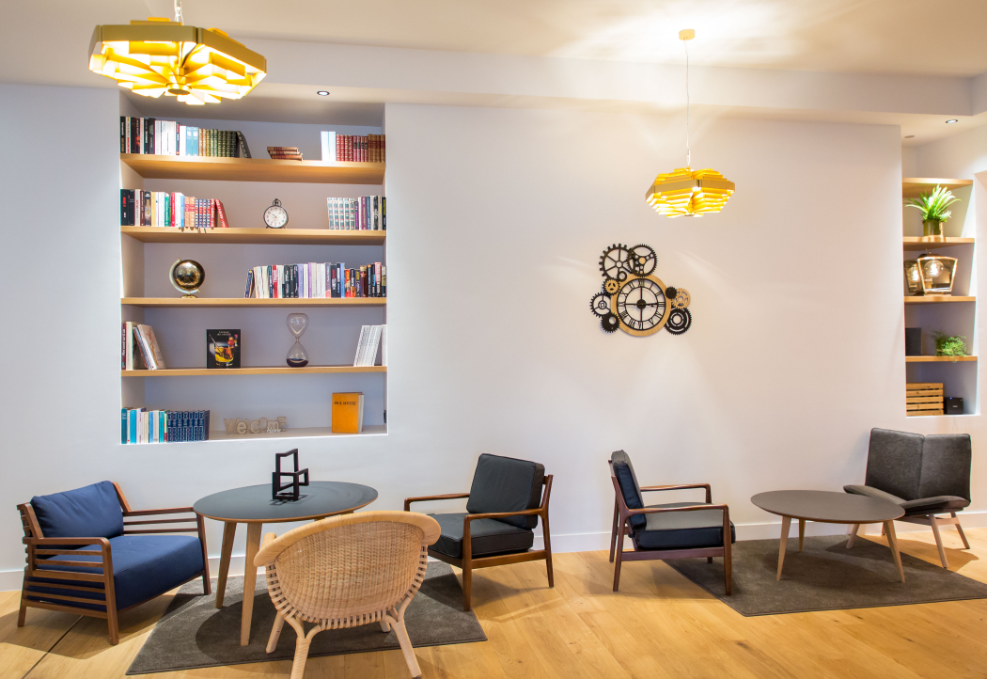 What a pleasure it is to be able to take the time to read a book, comfortably installed, with nature as a backdrop and peace and quiet as a backdrop.
Whether in our lobby area or in the extension of the bar, you will love our armchairs and sofas, for guaranteed well-being.
Cocooning, like at home!